We've all used large Laptop Workstations. These behemoths while capable to run CAD/BIM software turn out not to be the best for portable work. Mainly due to their size/weight and battery life. Sometimes we need a light alternative that can be used on the go. Over the years I've used smaller notebooks, ultrabooks. Usually 14″ or 13″ laptops that have a good balance of performance and battery life. In this category I've owned Dell's XPS 13″, or LG Gram 14″, iPads, and Chromebooks.  All are lightweight but each has their own deficiencies. The Windows PC's will trade performance for battery life. The iOS/Android options will need to remote into the office to run CAD/BIM software which can slow things down specially over slow connections.
The GPD Win Max 2 is a small form factor laptop designed for portability and performance, and it offers a number of benefits for users who need a powerful and portable device. Here are some of the pros of the GPD Win Max 2 for portability and performance:
Small form factor: The GPD Win Max 2 is a compact laptop that can easily fit into a bag or backpack, making it ideal for people who are always on the go. It weighs just 790g, making it one of the lightest and most portable gaming laptops on the market.
High performance: Despite its small size, the GPD Win Max 2 offers impressive performance thanks to its powerful AMD Ryzen 7 4800U processor and Radeon Vega 8 graphics. It can be purchased with 32GB of RAM and 1TB M2 SSD. This allows it to handle demanding applications and games with ease.
Long battery life: The GPD Win Max 2 features a large 57Wh battery that can last up to 8 hours on a single charge, making it ideal for long flights or commutes.
Plenty of ports: Despite its small size, the GPD Win Max 2 has a variety of ports, including USB-C, USB-A, HDMI, and Ethernet, which makes it easy to connect to external displays, peripherals, and networks.
Overall, the GPD Win Max 2 is a great option for anyone who needs a powerful and portable laptop. It offers high performance, long battery life, and a variety of ports, all in a small and lightweight package.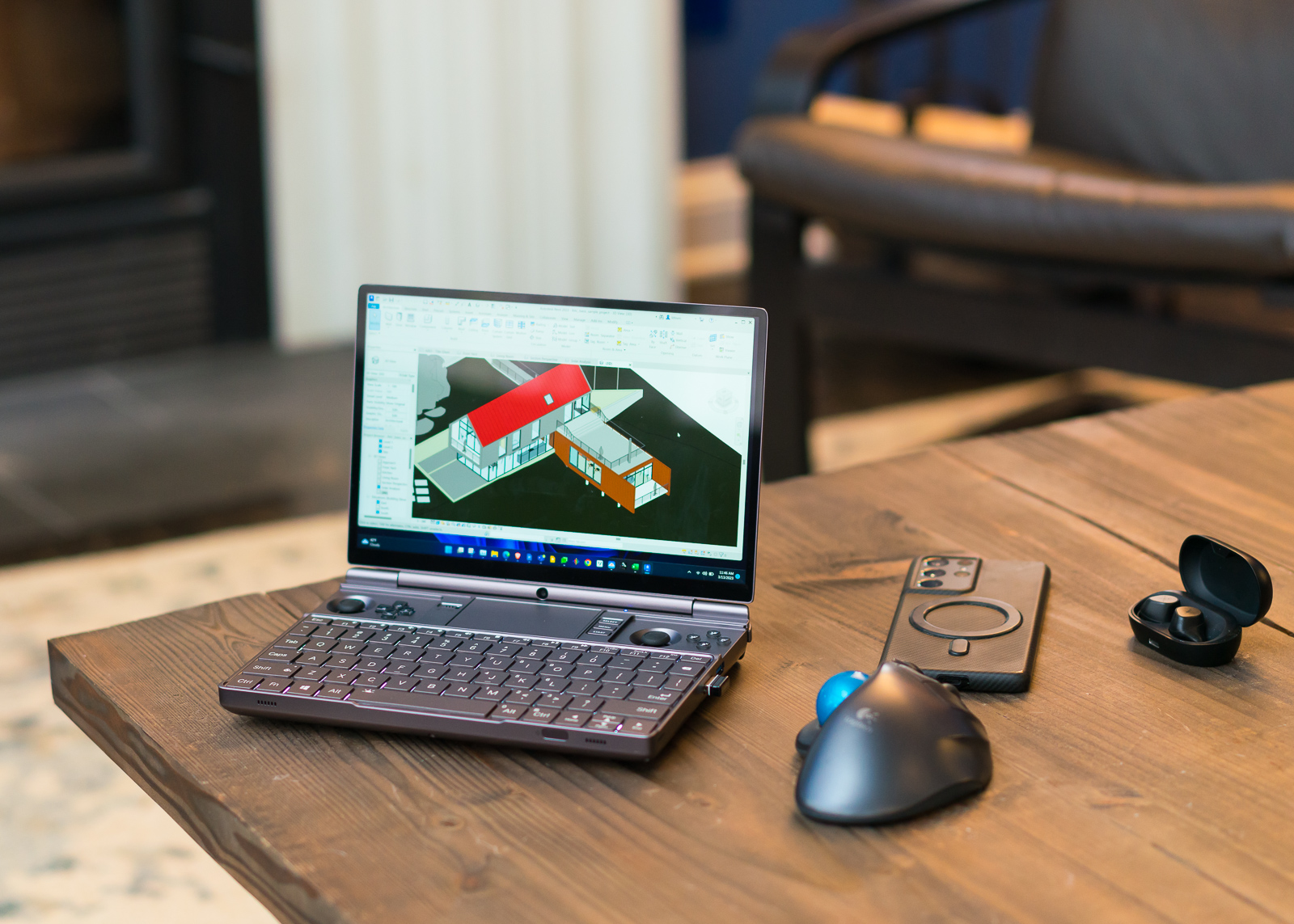 In the gallery below you can compare the Win Max 2 Size to a 14″ MBP. Its roughly 1/2 the size!
One very nice feature is that you can pick the Thermal Design Power (TDP) in watts, and refers to the power consumption under the maximum theoretical load.
So if you're responding to emails or just web browsing you can select a very low value such as 5w. This increases the battery life of the system.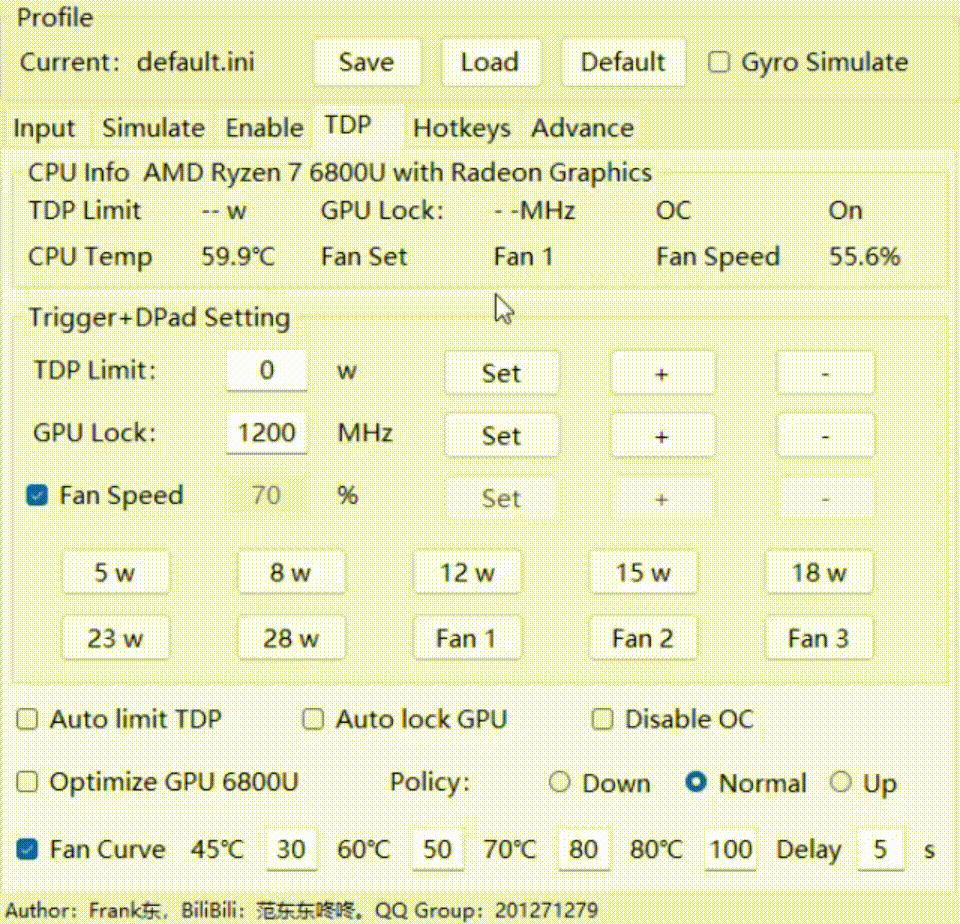 Send us a message or just call us at 201-792-6300