Space Management
Optimize space across your entire portfolio to maximize usage and enable your workforce. Streamline moves and ensure everyone is where they need to be.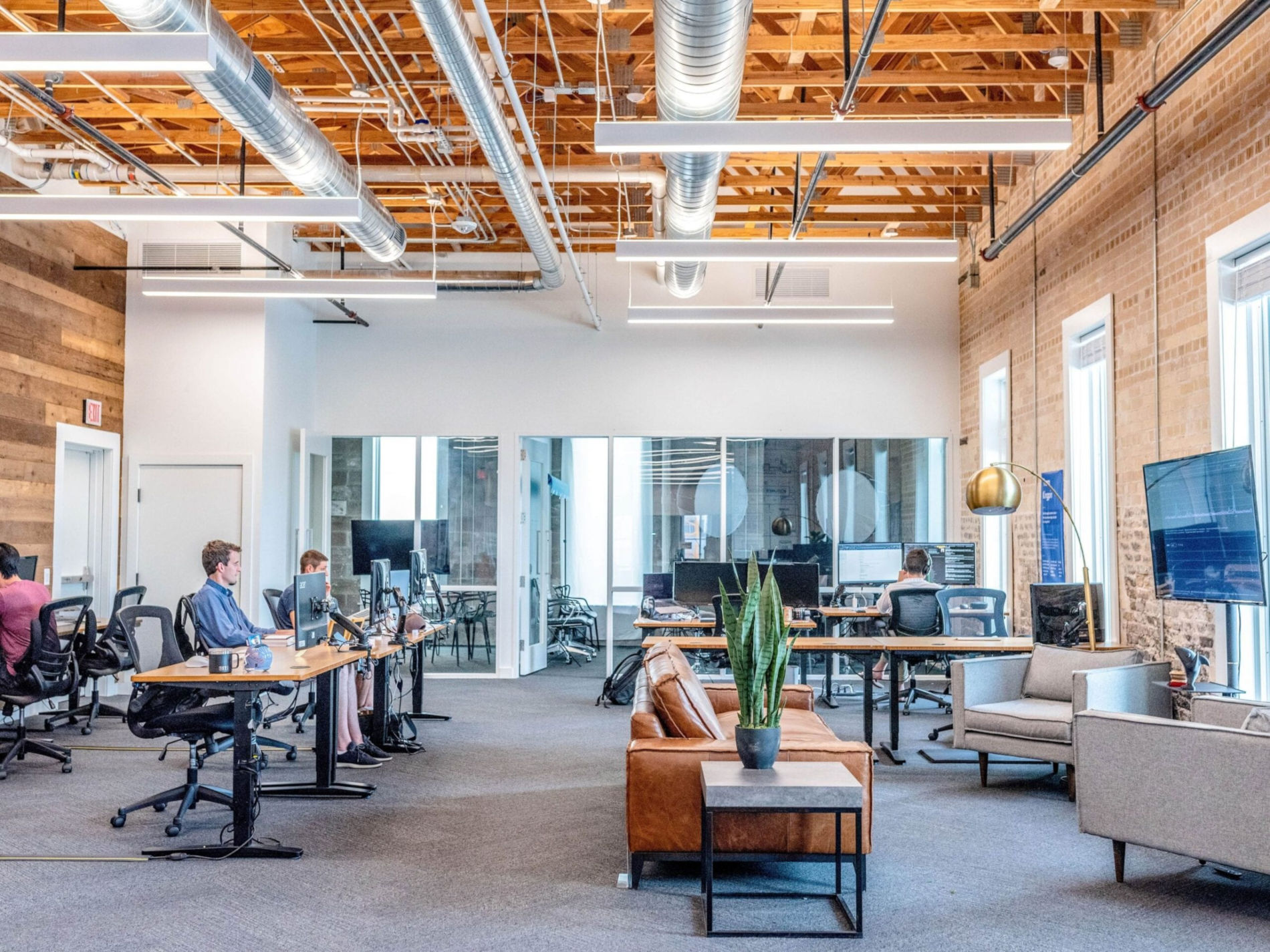 Benefits
Get ahead of needs and risks
Streamline individual and group moves
Benchmark spaces to optimize performance
Increase capacity with dynamic team space
Enhance accountability with chargebacks
Included in Space Management Module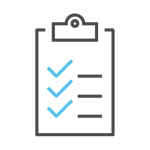 Space Inventory
Centralize and sort your space inventory into an AutoCAD integrated system with deep data.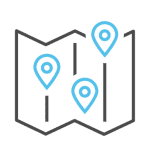 Personnel & Occupancy
Optimize occupancy by allocating space to individuals, and groups across sites. Increase capacity with shared Team Space.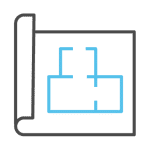 Enterprise Move Management
Coordinate moves for groups and individuals. Centralize requests and see moves through to completion.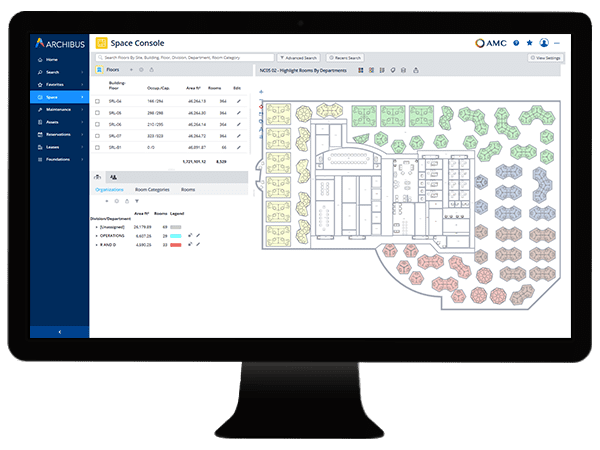 Space Inventory
Knowing how much space an entity has, and how efficiently it is being used, is essential for managing the organization's Total Cost of Occupancy.

To expedite self-service access to space inventory and usage reports for decision support, Archibus Space Inventory provides an integrated Web-based solution for viewing and managing an organization's different types of space (such as departmental boundaries/rooms/common areas, vertical penetrations, service areas, and more) to ensure optimal space allocation.
With this application, managers can plan for greater space efficiency by co-locating departments and identifying opportunities for consolidation.
Benefits
Deliver flexible, self-service reporting for effective space allocation and cost control
Improve evaluation of building performance and enables accurate benchmarking
Enhance design/planning capabilities to use space more efficiently
Support business results with Archibus Quick-Start, a productivity aid which includes tutorial videos and "How To" instructions
Increase productivity with Archibus All-in-One Home Page with quick access to 80% of tasks
Benefits
Provide immediate, accurate reporting of occupancy statistics for space usage and re-balancing purposes
Improve forecasting accuracy for future needs based on current room availability and planned occupancy growth
Simplify assignment of employees to temporary or permanent available space using highlighted drawings
Communicate occupancy information easily through personalized, intuitive Web-based forms, summary tables, and reports
Support business results with Archibus Quick-Start, a productivity aid which includes tutorial videos and "How-To" instructions
Increase productivity with Archibus All-in-One Home Page with quick access to 80% of most common tasks
When department managers are internally billed for their use of space, they are more apt to reduce inefficient space usage.
That inefficient use of space, when eliminated across multiple departments, can produce not only significant reductions in the space itself, but also in the associated occupancy costs such as utilities, housekeeping, taxes, and more.
Web-based Archibus Space Chargeback provides tools for setting up, calculating, and reporting on the costs for space.
The result is improved space efficiency and reduced occupancy costs throughout the entire organization as well as distributed sharing of space information that supports more informed long-term planning and decisionmaking.
Benefits
Improve accuracy of departmental cost reporting for greater accountability on dedicated and common area space costs
Assure more accurate planning based on current space costs and planned future growth projections that improve critical decisions on consolidations, moves, and acquisitions
Satisfy flexible reporting needs with easy-to-use Web-based features and forms to modify out-of the-box reports
Enterprise Move Management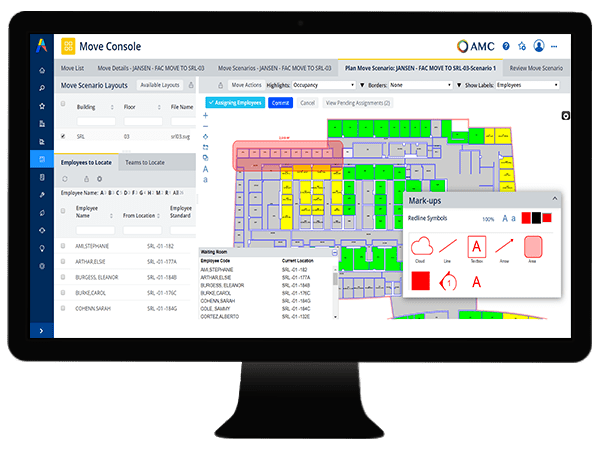 From simple, single-person moves to multi-phased moves integrated with construction, Archibus Moves streamlines the move/add/change process to ensure successful relocations with minimal organizational disruption.
The application reduces the complexity, risk, time, cost, and downtime associated with moves by organizing all move orders and associated information into a central repository.
With easy Web access to views displaying tasks, status changes, and milestones, move project participants can collaborate effectively to reduce duplicate effort and minimize move costs.
Benefits
Streamline the entire move process, including requests, approvals, updates, and related action items to reduce overall costs and optimize churn rates
Increase customer satisfaction by reducing downtime and minimizing move errors
Improve communication, coordination, and collaboration between in-house and external resources with rules-based workflow processes
Generates trial layouts, move analytics, and intelligent dashboards which help enable continuous process improvement
Integrate rapidly with existing Human Resources and Financial systems enabling the timely distribution of updated personnel and cost center information