Free BIM Training for NJ Unemployed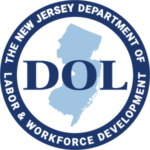 If you're in New Jersey, unemployed, or receiving unemployment benefits, you may be eligible for free training through Robotech. We offer a 10-week program approved by the Department of Labor and Department of Education for architects, interior designers, engineers, draftspersons, or anyone interested in these fields. You'll learn Autodesk's CAD and BIM applications like AutoCAD, Revit Architecture, and 3D Studio Max. Live Online sessions with our trainers. We prodide access to remote stations that have all the software installed.
No cost for qualifying applicants
Upon finishing the program you'll receive  an "Autodesk Certified User" Certificate
Remote access to Virtual Machine with all required Software
We've helped hundreds of NJ resirents get trained & have more marketable skills
Interested candidates should submit the form below.  Chat or contact Cissie Murphy at 201-792-6300.
Program description:
Computer Aided Design/Drafting – 10 weeks, 200 hours
This program has been designed for students who are interested in CAD (Computer Aided Design) and are looking to increase their design and drafting skills in this field. The course offers hands-on CAD training using AutoCAD software, the main Autodesk application for design and drafting. Students will gain experience with the AutoCAD application as well as the way it is used in the architectural, mechanical and other industries. Along with the CAD software, students will learn the basic computer skills that are necessary for using CAD Software. During the program students will learn how to use CAD functions to create construction drawings and block elements that are used in the design and drafting industry. This class will make individuals more marketable and help displaced workers re-enter the workforce. Since Robotech is an authorized Autodesk Training center, upon completion of the ten week program, students will receive official Autodesk certificates of completion for the AutoCAD application.
Objectives:
Students will develop knowledge and experience with… Basic computer skills needed to operate AutoCAD software Computer operations and file management related to CAD The AutoCAD software user-interface and functionality Building confidence with AutoCAD through hands-on experience Understanding BIM (Building Information Modeling) concepts Using AutoCAD and Revit to create a building model Learning to create photo-realistic rendering of models Understanding the way applications use in the industry
Robotech CAD Solutions is an Authorized Autodesk Training Center (ATC) located in the city of Hoboken, NJ. To see CAD class schedules click here
State Sponsored Training Calendar: 
See if you qualify for Free Training
Our Training coordinator will contact you shortly.