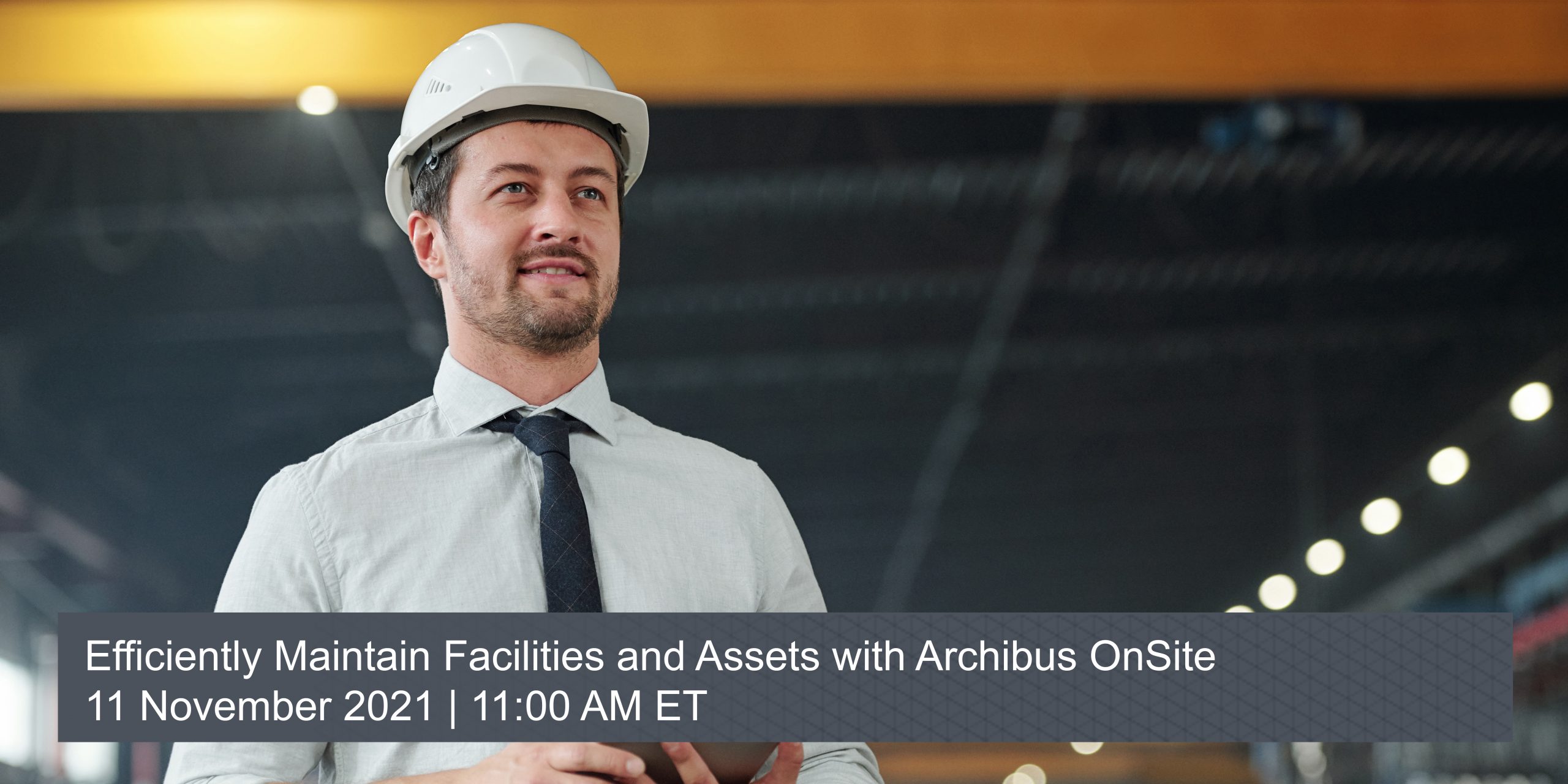 Webinar held on November 11, 2021 at 11 am ET
Archibus OnSite is a cloud-based SaaS CMMS that provides preventive and reactive maintenance, asset and compliance management.
Join us to learn how Archibus' solution takes a holistic approach to facilities management, connecting asset, compliance, and maintenance management with an intuitive mobile app for managing work, and floor plans and maps for locating and planning work.
Can't make it? Don't worry, a recording will be sent out to everyone who registers.
For more information contact theteam@robotechcad.com or call us at 201-792-6300
Always contact Robotech first for more knowledgeable and personal service.
Robotech provides Archibus applications with high quality tech support and training services.