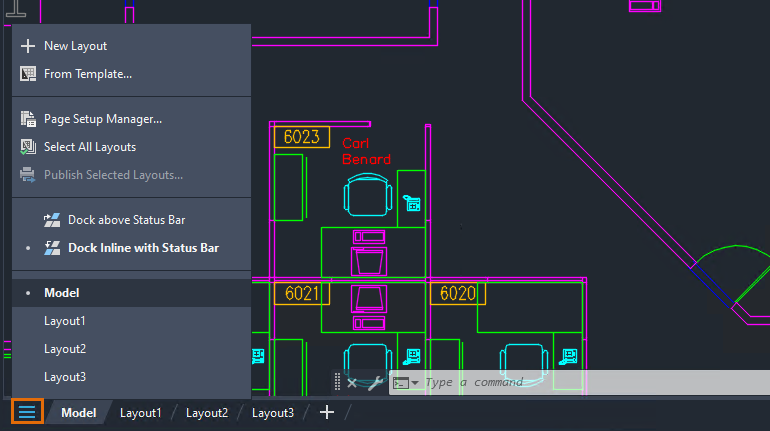 by Alberto Freire | Mar 20, 2023 | H-Autocad2024
Use the new layout tab menu to switch between layouts, create a layout from a template, publish layouts, and more.

Right-click a layout name to see more options.

Note:

Use the Ctrl and Shift keys to select multiple layout names from the menu.