Autodesk is working towards a low-carbon future with minimal pollution and waste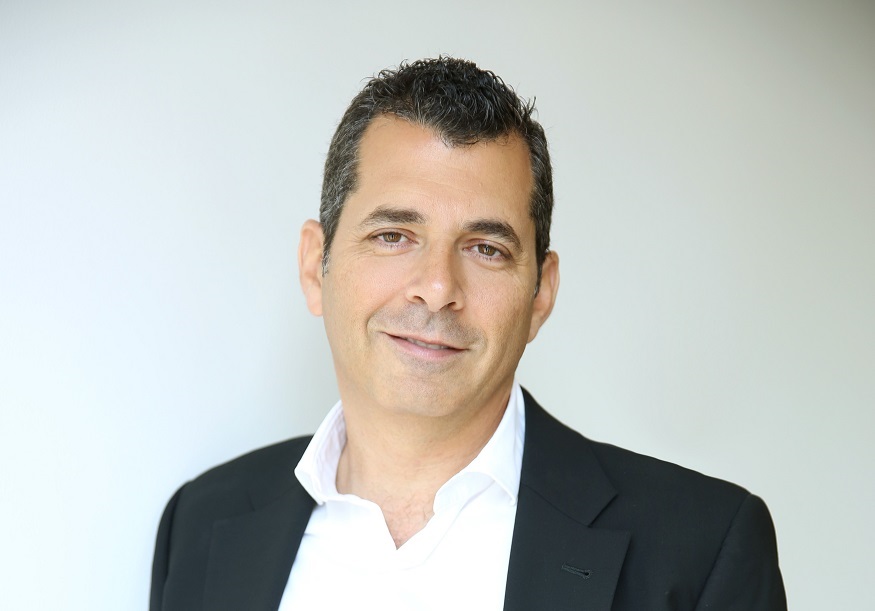 In a conversation with Construction Week Middle East, Autodesk's senior director Louay Dahmash shares insights about the company's shift in focus since the onset of the pandemic, and explains how the company has now become a net‑zero greenhouse gas (GHG) emissions company.
How have Autodesk's areas of focus changed following the impact and experience of 2021?
Last year was a challenge in many ways from the global pandemic to climate change and political movements around the world. Through it all, Autodesk, our customers, employees and partners have shown the importance of adaptability and resilience in an unpredictable world. As such the need to support distributed workforces with increasing digitalization is more important than ever.
I am encouraged by the growing understanding of the need to find a path towards truly effective sustainable goals that provide long-term financial returns to companies. We are seeing more and more of our customers align their growth aims with UN Sustainable Development Goals in a balanced approach to creating value and we will be with them every step of the way. This will be done by providing them with the tools they need to accelerate their design processes to create products that achieve sustainable outcomes and help our customers grow.
With Autodesk's selection of software and services and training programs, we also aim to help customers adapt their workforce to the new challenges and help their employees to take advantage of the exciting future of digitalization.
The construction sector is known to be a significant creator of waste with an estimated 30% created by the industry worldwide each year, how is Autodesk helping to solve this problem?
By taking proactive steps to mitigate this issue not only will we reduce waste but improve project successes. Autodesk is working towards a low-carbon future with minimal pollution and waste, where renewable energy powers our world and materials maintain value while cycling through a circular economy.
At Autodesk, we are firmly committed to advancing sustainable business practices as a net‑zero carbon company. But we also know we have an even more important role to play in equipping our customers, so they better understand the impact of design and make decisions on energy and materials used in the context of other objectives. In this way, they will make choices that are not only good for the environment but benefit their company's bottom line.
Our technologies like building information modeling (BIM) help our customers to achieve sustainable outcomes in their projects. Autodesk customers can leverage automation to create net-zero energy buildings, develop smart cities, and streamline more efficient yet green manufacturing – affordably and at scale.
Autodesk is now a net‑zero greenhouse gas (GHG) emissions company across our business and value chain. Our target for this year is to reduce Scope 1 and Scope 2 GHG emissions by 50% by the fiscal year 2031, compared to the fiscal year 2020, and to reduce Scope 3 GHG emissions per dollar of gross profit by at least 25%, during the same period.
How can the construction industry move towards a more sustainable model?
At present, the buildings sector represents 19% of GHG emissions globally and 38% of energy‑ and process‑related emissions. Furthermore, 28% of emissions come from operational energy consumption and 10% from the production of building materials such as cement, metal, and glass. This is a real challenge when you consider that to keep pace with the growing urbanization of the global population over the next 30 years.
The construction industry will need to build an average of 13,000 buildings every day and 700,000 miles of road per year to keep up with demand. It is a difficult challenge but not insurmountable as an increasing number of companies budget for carbon management and or green building certification solutions. This is being made possible with a host of automation tools that support these objectives affordably and to scale. For example, the Autodesk® Architecture, Engineering & Construction (AEC) Collection and Autodesk® Construction Cloud help enable customers to achieve these outcomes.
For example, building information modeling (BIM), includes energy analysis and daylighting, which is crucial to advancing green building design and achieving a low-carbon future.
How can a sustainable approach to construction improve profitability?
Being sustainable is not just about the environment. It's about being cost-effective, being renewable in terms of processes, software and hardware that can be used more than once as well as safer and greener.
Construction projects are time-based and are constrained by that fact. By removing siloed and fragmented work practices and processes through technologies such as the cloud we can streamline workflows in a way that reduces waste and thereby improves efficiencies. As a result, we can identify problems before they arise and resolve them quickly in the design phase which in turn allows projects to be completed on time and on budget.
Technologies such as BIM help throughout the design, construction and operation process to enable companies to be more efficient. Digital technology will also improve a company's bottom line in the longer-term with savings and efficiencies during the operation and maintenance phase of a completed project.
Why do some companies struggle to implement digitalization while others succeed?
The desire to introduce a new technology can be tempting, especially with all the benefits in productivity and efficiencies that come with it.  A successful digital transformation strategy is based on 5 key components – hardware, software, data, process and people. The last element is crucial but also the most challenging to implement. Workforce adaptability is critical in ensuring businesses introduce new technologies in a manner that complements the work of their existing employees.
Dubai-based Al Gurg Consultants, for example, prepared IT systems to accommodate remote working for most of its staff following the pandemic. A key change was to move away from paper-based processes to a fully digital model. Moving the company to an integrated digital workflow improved both the speed and quality of work while encouraging greater collaboration and the ability to resolve potential issues early.
Companies and the wider construction sector will not realize the true benefits of digitalization until their employees have the required skills and training to take advantage of such technologies. That is why integrated and cohesive systems are needed and businesses must first work to resolve these pain points before introducing new technologies.