Free CAD & BIM Training for Unemployed NJ Residents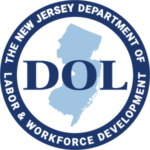 If you are currently unemployed or collecting un-employment benefits, and reside in the State of New Jersey, you may qualify for NJ state funding for CAD and BIM training. The 10 week program is designed for unemployed architects, interior designers, engineers and draftspersons. The program includes AutoCAD and Revit hands-on training and lab work  Online and/or our Autodesk Authorized Training Center (ATC) in Hoboken. The course is provided at no cost to applicants who qualify for this program.
Interested candidates should submit the form below, or contact Cissie Lisa at 201-792-6300.
See if you qualify for Free Training
Please fill out the form. Our Training coordinator will reach out within a day.