Free BIM Training for NJ Unemployed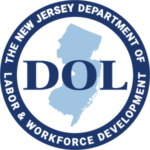 If you're in New Jersey, unemployed, or receiving unemployment benefits, you may be eligible for free training through Robotech. We offer a 10-week program approved by the Department of Labor and Department of Education for architects, interior designers, engineers, draftspersons, or anyone interested in these fields. You'll learn Autodesk's CAD and BIM applications like AutoCAD, Revit Architecture, and 3D Studio Max. Live Online sessions with our trainers. We prodide access to remote stations that have all the software installed.
No cost for qualifying applicants
Upon finishing the program you'll receive  an "Autodesk Certified User" Certificate
Remote access to Virtual Machine with all required Software
We've helped hundreds of NJ resirents get trained & have more marketable skills
Interested candidates should submit the form below.  Chat or contact Cissie Murphy at 201-792-6300.
See if you qualify for Free Training
Please fill out the form. Our Training coordinator will reach out within a day.