Robotech CAD Solutions, Inc. is located in Hoboken NJ, on third and Hudson streets, just four blocks from the Path train station.
For driving directions please Click here to view a printable map and directions from your location to Hoboken. Our offices are located 6 minute walk from Hoboken train station. NJ Transit has a regular service from NJ locations. The PATH commuter subway is operating between NYC and Hoboken regularly. Busses are available regularly from NYC Port Authority terminal and NJ locations.
GPS Users please use: 307 Hudson st, Hoboken, NJ 07030
Use the Map bellow to locate our facilities once you're in Hoboken.
Robotech Offices: Use the Hudson Street entrance
Robotech Training Center: Use the River Street Entrance
Two Marineview Plaza
Hoboken, NJ 07030
Phone: 201-792-6300
Fax: 201-792-3600
info@robotechcad.com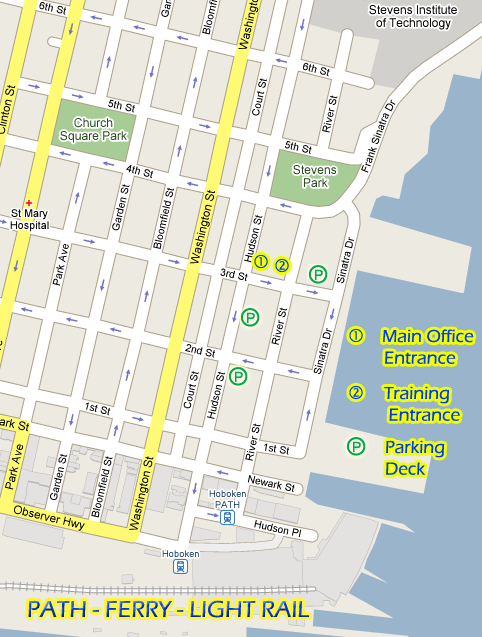 Map Showing Routes 1, 78, 495 and Holland, Lincoln Tunnels

Request Information
Please fill up the form to request any specific information and join the recipient subscribers to our monthly AutoNews newsletter and event invitations.