Optimize operations with pro-active tools for automating preventive maintenance. Track and evaluate everything to improve continuously and enhance outcomes across the board.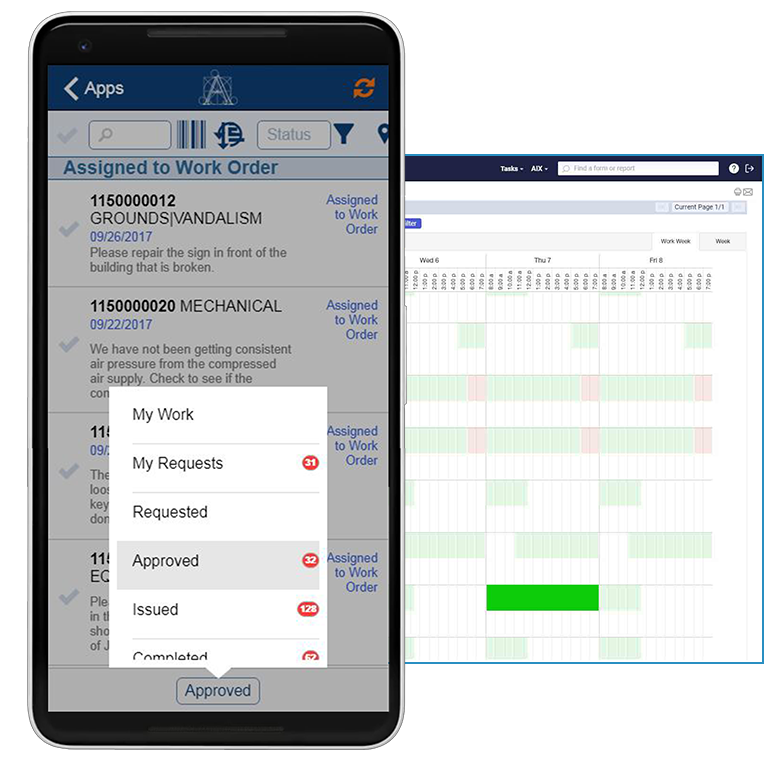 Generate Detailed Work Orders
Enable occupants, craftspersons, and managers to generate work orders from anywhere.
Automate Preventive Maintenance
Prevent costly breaks before they happen with a preventive maintenance strategy. Generate work orders automatically based on the specific maintenance of needs of different assets with an automated Preventive Maintenance Planner..
Prioritize And Centralize Work Orders
View, approve, and manage all work orders from a single console. Drill into each order and advance to view details and advance its status through to completion. Automate alerts for critical orders and bottlenecks that need attention.
Respond Quickly And Effectively
Enable craftspersons to receive requests directly on their mobile phones with relevant details, then update orders with additional details after completion. Track the status of each order to ensure that the job is done, and reschedule missed orders.
Evaluate And Optimize
Evaluate effectiveness with metrics that enable you to track the cost, labor, and performance of operations. Track trends, identify outliers, and gain visibility into how effectively your strategy is meeting needs on the ground.
Anticipate Budgetary Needs
Calculate the cost of your preventive maintenance plan for the year ahead to ensure that your budget reflects your priorities.
Steps to a SUCCESSFUL IMPLEMENTATION
To Discuss Or Purchase Software And Services