ADVANCED PORTFOLIO FORECASTING
Project costs and simplify portfolio planning and forecasting to support multifaceted strategic space planning requirements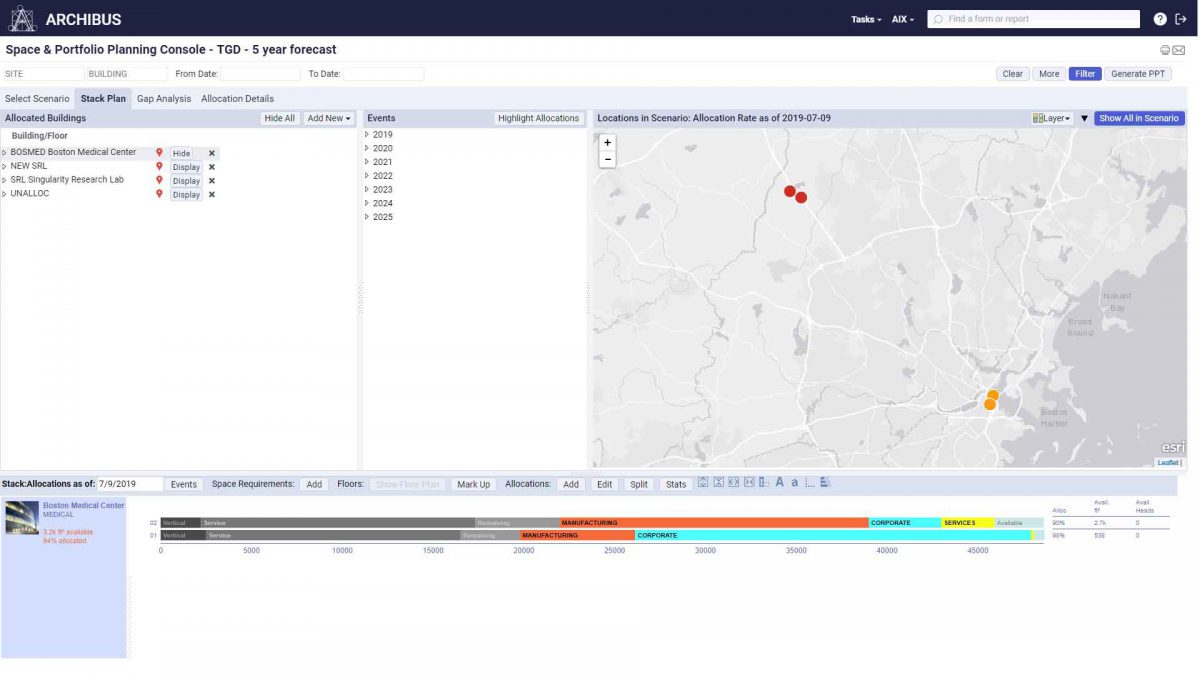 Real estate and portfolio planning professionals find it challenging to simplify the complex portfolio planning process, analyze proposed plans, and coordinate the intensive multidimensional review of those plans by stakeholders and senior leadership.
ARCHIBUS Advanced Portfolio Forecasting provides the capabilities needed for assessing baseline conditions, forecasting need, proposing alternative planning scenarios, and evaluating complex tradeoffs over the short, medium, and long-term portfolio planning periods.
These tools are especially critical for enterprise-scale initiatives that include expanding or reducing lines of business, and other activities that have enterprise-wide financial ramifications from a portfolio perspective.
Align multiyear strategic portfolio plan with overall business plan objectives

Project costs for advanced portfolio forecasting of space requirements

Optimize the strategic space plan at all levels-from the portfolio, city, site/campus, to the building and room levels

Plan short-, medium-, and long-term "what-if" scenarios for organizations of all sizes

Enable key stakeholders to envision and optimize requirements using detailed event-driven scenarios including space configuration/allocation, leased/owned properties, and project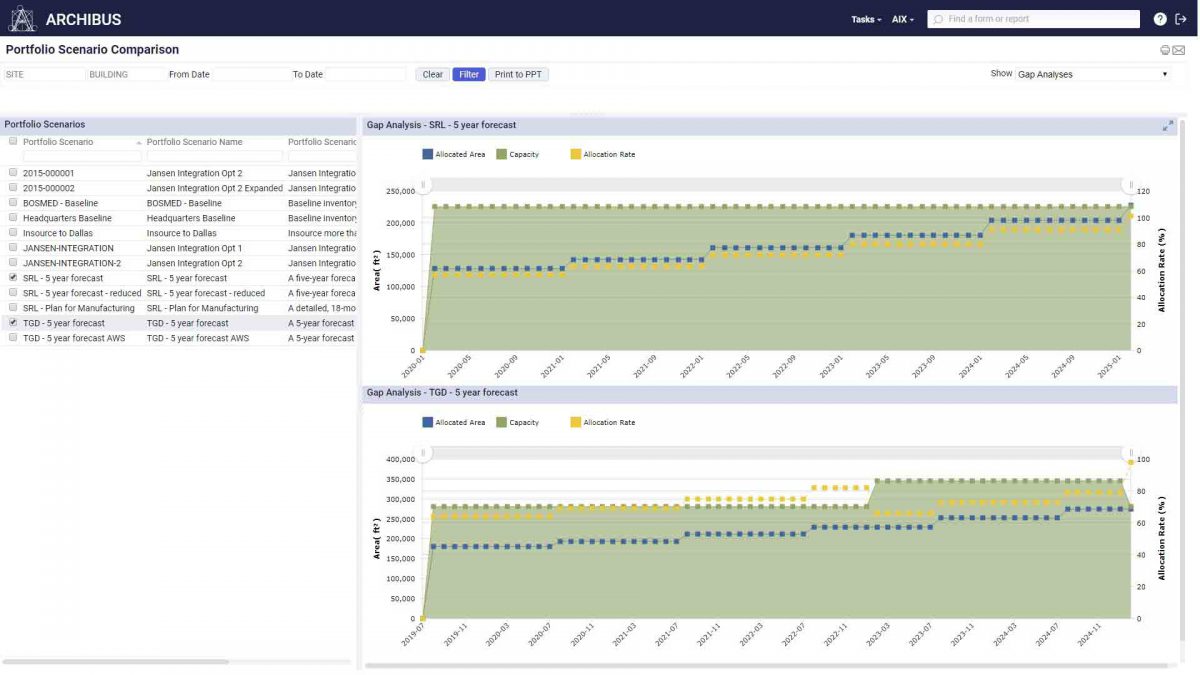 Project costs and simplify portfolio planning and forecasting to support multifaceted strategic space planning requirements