Optimize your entire asset strategy, from procurement to disposal, to extend asset life cycles.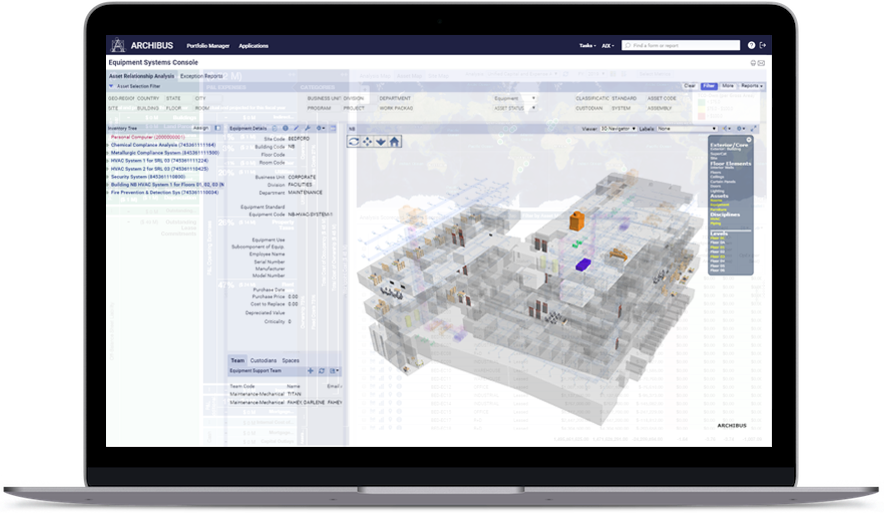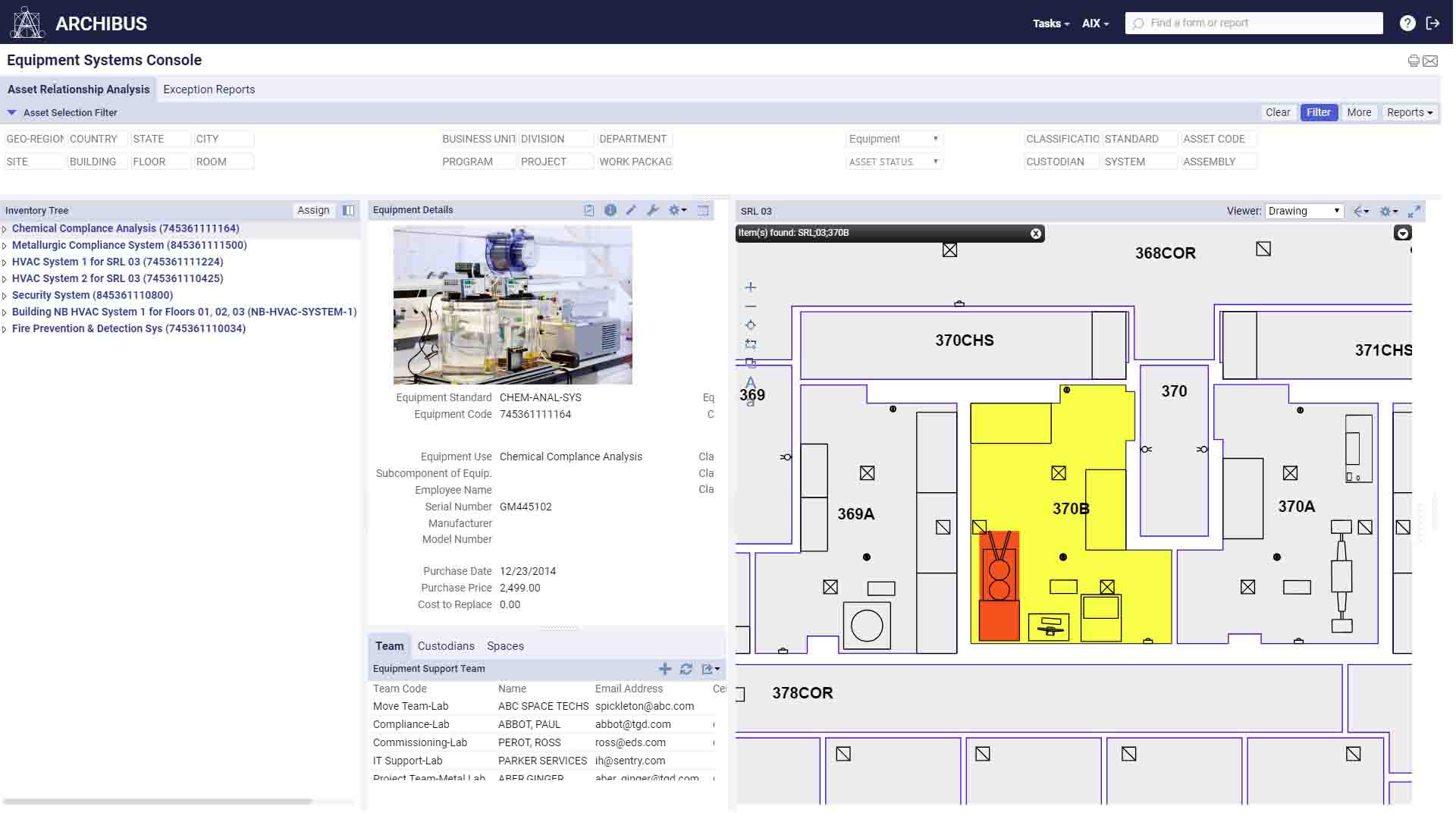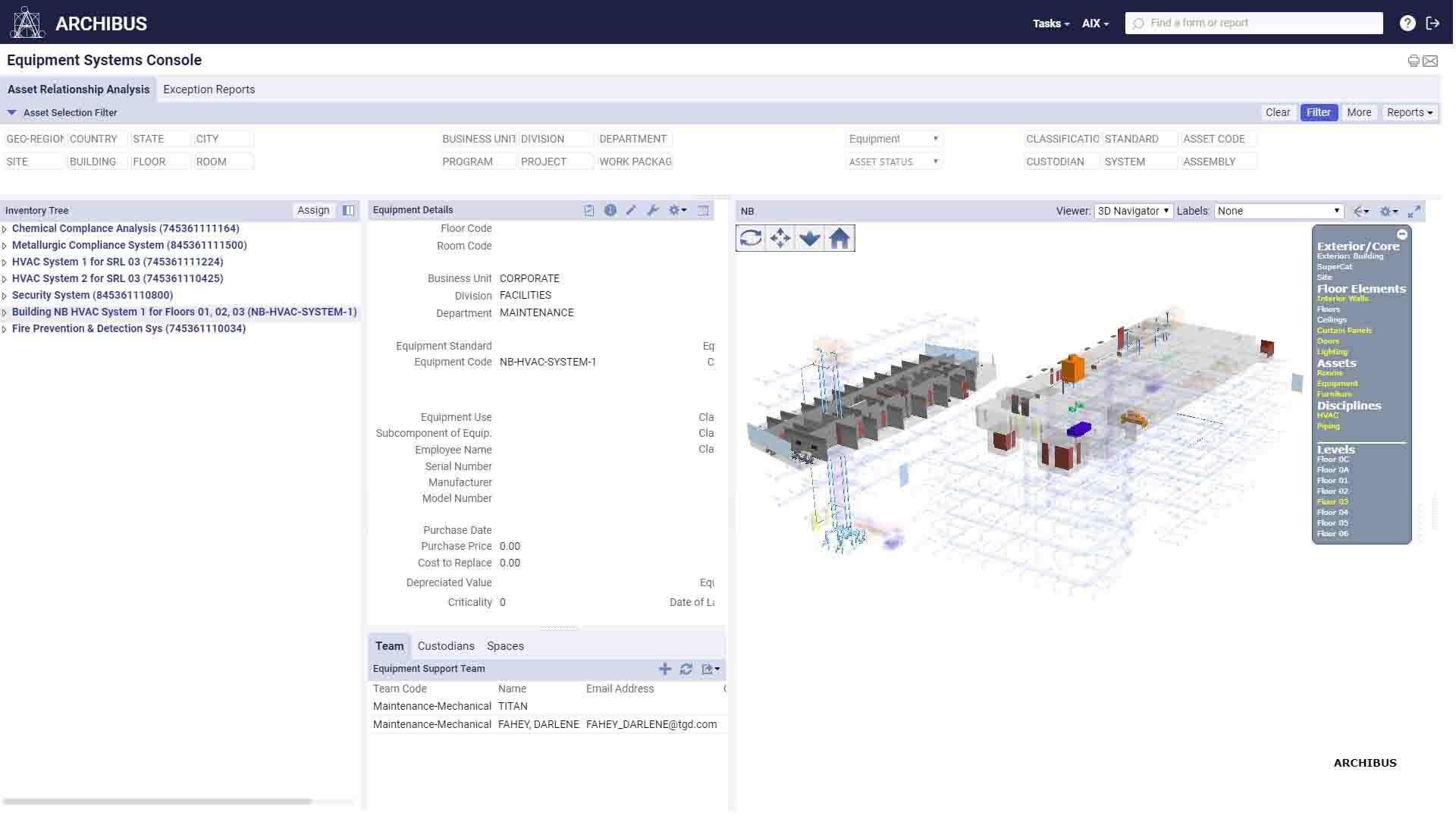 Centralize Asset Inventory
Integrate all asset data into one, validated and reconciled database. Track equipment, furniture, systems, as well as parts and pieces.
Track Assets, Enhance Accountability
Track assets by location, department, type and responsible custodian to enhance accountability and avoid lost assets. Navigate locations with BIM and GIS.
Budget Assets With Full View Costs
Assess the total costs for maintaining, procuring, replacing, and disposing of your assets.
Assess Condition Of Assets
Track maintenance history and collect condition data to prioritize needs and get ahead of problems.
Preserve High Value Assets
Integrate with Preventive Maintenance to prioritize the maintenance of high value assets within your operational strategy.
Enable A Full Life Cycle Strategy
Integrate the roles, classification standards, and data necessary for each phase of the life cycle for a comprehensive strategy, from procurement to disposal.
Steps to a SUCCESSFUL IMPLEMENTATION
To Discuss Or Purchase Software And Services