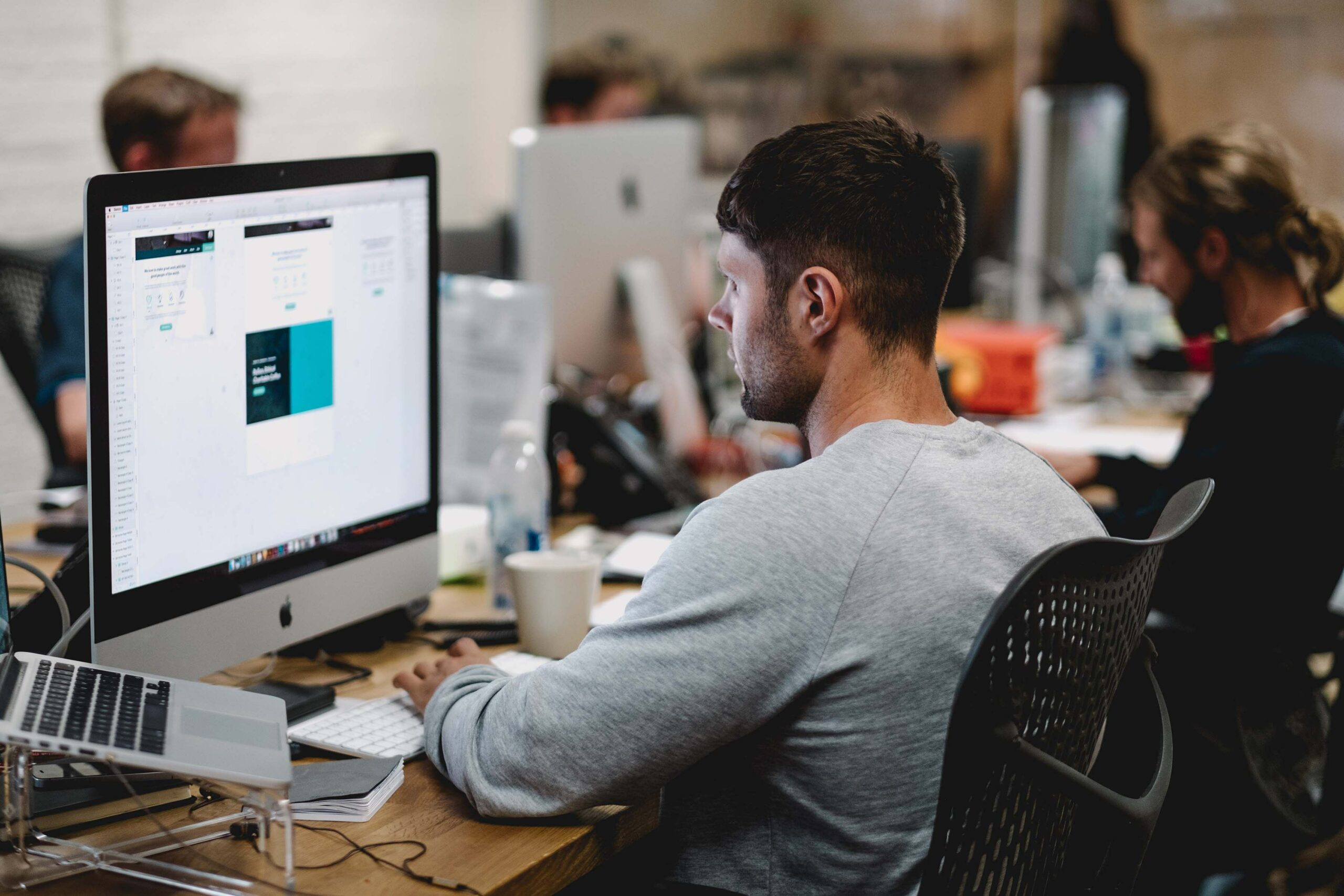 Facility Management (FM) is a multi-departmental business evidence-based management discipline and software productivity that focuses on efficiency efforts and long-term success in areas like real estate, operational finances, human resources, maintenance and information technology (IT). Generally speaking, anything having to do with a facility manager, business' facility or space and physical assets is part of facilities management and productivity growth, and it's easy to see why.
When it comes to productivity, having all these elements in order is an essential recipe for success. A business can't run properly when its facilities and physical assets aren't in working order. However, beyond that, a well-run FM program can be a key factor in facilitating productivity for individual employees on a day-to-day basis in the workplace.
A facilities management professional should be in charge of these operations to ensure improved productivity within the company by using the information from maintenance and daily operations reports to determine the best solution for any problems that may arise that can ultimately negatively affect productivity within the workplace.
Basic Productivity Considerations in Facility Management
From broken computers to burst pipes, there are plenty of facility-related issues, errors and accidents that can bring productivity to a grinding halt for any number of employees in an office. When there isn't a proper reporting system or chain of command for dealing with facilities-related issues, productivity is derailed not only for the employees directly affected by the issues but also for many of their colleagues, subordinates, counterparts and managers. Even simple problems like a broken desk chair that won't be replaced for two weeks due to bureaucratic slowdowns can have a ripple effect throughout the office.
But when businesses pay proper attention to FM, they make it easier to move past these inevitable breakdowns in functionality and get productivity back on track as soon as possible. An office space that functions properly in a structural sense is better placed to function properly in a work outcome capacity as well. While this is a not insignificant benefit to incorporating FM techniques or even creating an FM department, it's not the only way good facility, space and physical asset management can make efficient operations more common. Solving problems efficiently when they arise and giving employees a way to report these problems is a good first step, but it's not the only way to make productivity a major focus of FM efforts.
Dimensions of Digitalization of Facilities Management
There are four different dimensions concerning the digitalization of facilities management. Technology has fast become a vital element of business, and increased digitalization may pose new challenges for facility management.
End-to-End digital facility management services allow the customers or employees to interact with the business on a digital level and it is a safe and secure way to aid in improving employee management. Digitalizing the facilities management aspects of the business can provide updates that can be accessed in whatever location they are needed, at whatever time they are needed. For example, if there is an emergency maintenance issue that arises, the facility manager will receive this information quickly and be able to provide the business with updated resources to ensure that processes are maintained and functioning while being able to go from facility to facility to take care of any other potential issues as well.
Digitalization means an increase in productivity and tracking and assigning maintenance requests are easier to do and can be tracked in real time. It offers the maintenance management team the ability to prioritize maintenance issues based on their priority status so that the management team can accomplish what needs to be done right away while being able to track other issues as they come. The real-time data that digitalization allows can also help foster collaboration from other team members across all departments so that work orders are assigned and tackled efficiently and easily without having to disrupt any other processes.
Workplace productivity and retention will also see vast improvements because the facilities management, IT, and HR departments can all become integrated with the digital system in order to maximize each department's potential.
Energy and sustainability can be translated into reduced costs and improved savings which will show an immediate return on the investment. Finally, compliance management in regards to the FM can be effectively monitored including the preventative maintenance aspects of the company as well as strategic management, completion schedules and predicted costs of each job.
Digitalization does, however, include a small investment but the potential is there, and the ROI can increase productivity and find cost reductions which will take functionality to a new and improved level of strategic management.
Competencies of Facility Management
There are several core competencies concerning facility management. Some of these core competencies include communication, finance and business, human factors, leadership and strategy, operations and maintenance, quality, technology and property management.
Communication is one of the most important aspects of any type of management position. Effective communication can help increase the company's effectiveness and timing as well as the understanding of the processes that are involved concerning facilities management. Messages within a business need to be clear and concise and easy to understand. To achieve effective communication when sending out messages, be sure that the message is broken up into smaller sections and the purpose of the message is clearly defined.
Operations and maintenance are also critical elements of a successful facilities management system. In addition to the normal maintenance and procedures, the facilities manager will also be responsible for effectively allocating space, ensuring compliance with government regulations, and developing a continuity plan so that the business can quickly recover after an incident or problem.
Facilities management ensures that the business remains in operating order, the employees are safe, productivity is increased, and the workplace remains a friendly and inviting environment for both employees and clients.
Facility management software and other computer aided project management solutions are often employed as a way to help keep track of goals and helps everything run smoothly while being more manageable. Facility management software is a web-based solution to help reduce the costs of maintaining the facility, improve the flow of information throughout the departments, and boost operational efficiencies.
How Facility Management Relates to Human Resources
The people who work in an organization's facilities are also part of FM, which means that human resources (HR) concerns and FM concerns often overlap. As a matter of fact, HR professionals working for businesses with significant FM programs may find themselves working with the facilities department's employees and tools more often than you might assume. While FM doesn't necessarily deal with HR functions like dispute resolution, legal compliance or payroll concerns, it can relate to things like employee satisfaction and recruitment. Think of it this way: If you showed up for a job interview and the receptionist couldn't tell you whether your interviewer was in the office and where your interview was to be held, you wouldn't be very impressed with the business, would you? Similarly, no candidate wants to feel a sense of chaos when they walk into a prospective employer's office. FM can absolutely help to keep these parts of the recruiting process under control.
Beyond recruiting, the synergy of FM and HR functions can mean smoother day-to-day operations for employees in all departments and leadership levels. Considerations like desk assignments and even seemingly minor things like deciding who gets to use which conference room when might not have a huge impact on the grand scheme of business operations. However, on a micro scale, these matters can make a dramatic difference in the way individual employees experience life in the workplace, which, in turn, has an effect on how well they work and how much they produce.
Without the dual function of FM and HR in concert, these details can slip through the cracks as leadership in each individual department assumes that someone else in the organization is taking care of it. This kind of buck-passing is always detrimental to productivity, even when the focus of the task is something that seems like a relatively minor point of concern.
What FM Technology Means for HR Professionals
The old-school solution of using spreadsheets and other static tools for FM tasks is gone, and useful Computer-Aided Facility Management (CAFM) programs like SpaceIQ's workplace management software have taken their place, providing FM professionals and their colleagues in departments like HR the ability to use simple, user-friendly technology to quickly and efficiently carry out various facility-related tasks. This in—and of—itself is a major productivity breakthrough; downloading a PDF of data aggregated by a software program is a lot simpler than hand-copying selected results tracked down one by one in an analog ledger.
FM technology allows HR professionals to quickly take care of simpler job tasks like desk provisioning, leaving more room in the schedule to take care of other FM-related tasks such as employee satisfaction analysis. Efficiency is always good for productivity and on the HR side of FM, tech tools are key to facilitating quick completion of routine tasks. But that employee satisfaction analysis your HR team is performing with data collected by FM tools does more than just make HR's jobs run more smoothly. It can also increase overall job performance across the board on your team.
Exploring the Ways FM Can Increase Employee Comfort and Motivation
Why is an a facilities management system a productivity savior? It's all about data, reporting, analysis, and action. The right tools will make it easy for HR and other management staff to take a look at the conditions of their office environment, which itself has a significant impact on how workers feel in their workplace. That may sound too "touchy-feely" from an old-school business management perspective, but all evidence points to the fact that happy employees are well worth the investment.
It's a sensible approach, and while it's borne out by data, it's easy to see how employee comfort in the workplace can actually have a lot to do with how well workers are able to do their jobs. Spending each day in the office bundled up and shivering isn't exactly going to help an employee feel excited about showing up to work each day and the fact of the matter is that the pain of being cold is distracting. It makes good sense, then, to find a temperature that works for your office but the challenge there is that each employee tends to have their own ideal operating temperature.
Sensor integration can actually be a great way to address this issue from an FM strategy point of view. While, in theory, employees can just adjust the temperature in a conference room when they walk in, they'll have to remember to adjust it back down or up when they walk out of the room again in order to leave it in a better place for the next employee. Smart sensors installed in conference rooms and unassigned office space can recognize an individual employee and draw from an FM profile detailing their preferences to make immediate adjustments as soon as they enter or check themselves into a room. Tools like this make FM an essential element in the quest to make employees feel comfortable and satisfied at work so they'll repay your considerate treatment with the best work they can possibly do.
The tools you select for this task are important, though. SpaceIQ has powerful analytical and reporting tools that allow for one-click PDF generation. That in and of itself is a productivity win, but it's what's contained within those rapidly generated documents that are really important for long-term performance gains across the board. If you're experimenting with different office arrangements and workspace sharing approaches, using SpaceIQ throughout the process can give you the ability to track precise locations and conditions to measure against quarterly financial reports and other productivity data. The guesswork era is over in FM and HR. Now you can have cold, hard data to back up your decision making, allowing you to choose an objective best scenario for employee productivity.
Productivity-Focused Tools
A good Facility Management solution makes optimal productivity an easily achieved goal through the use of specific tools and functions for an entire enterprise to make use of. Ultimately, this means that the program provides relevancy across all tiers of an organization's leadership structure. Even entry-level employees can get plugged into the system and use it on a daily basis to make logistical and collaborative parts of their job easier, resulting in more time spent doing and less time spent taking care of administrative mundanities.
Space Utilization Visualization
The space utilization visualization components of a program lays out the floor plan of your office to scale, including desks and even seat markers designating where employees are currently sitting. It also shows you where there are empty seats in the office at any given time. This record of unassigned desks is useful for management, who can determine whether they're wasting money on overhead costs relating to space and physical asset management based on the ratio of unassigned desks to the workforce in the office at a given time. Having a high-level view of this tracked in the system—again, not requiring independent tracking effort from an employee—allows management to perform quick, productive analysis and take this information to higher-ups for decision-making that's backed by data and illustrative examples. This also allows for on-demand provisioning of reserved desks and workstations in agile workspaces that take an open, modern approach to seat assignments.
Systems Integrations
Having to click around between multiple different browser tabs or application client windows takes time out of everyone's day. These seconds add up to minutes and hours over time. As more and more useful systems get plugged into facility management programs, employee attention will be much less scattered, which is always best for productivity. Even the most dedicated, efficient workers find that splintering their focus can have a negative impact on how much actual work they get done in a day. Fewer programs mean fewer distractions and more beneficial work output in the long run.
Employee Profiles
As an organization grows, it becomes increasingly cumbersome to keep track of individual employees in both a general and literal sense. Employee profiles inside a Facility Management program allow everyone with access to the program to do both. You'll be able to onboard your new employees more quickly, which is something HR will certainly appreciate and, after the initial onboarding into the system is complete, you'll be able to see what workstation an employee is currently occupying or where they are in the office. This can be helpful not only for those times when one team member is trying to track down another in an expansive workplace but can also give you a better idea of where an employee does his or her best work.
For example, if you happen to notice that a team member seems to have her best ideas when she's in the lounge area of your office, you may want to see whether working from home a few days a week allows her to reach peak productivity. This kind of optimization is only possible when you have the kind of on-demand reporting and observational tools that a CAFM program has to offer.
Fostering Productivity with Tech
Tech developments are usually heralded as the best new solution for productivity but, as we all know, a program has to actually work as intended to really make a difference in how easy it is to complete a given task.  A good CAFM solution takes a multifaceted approach to the very concept of productivity.
To improve productivity, technology should increase workplace productivity, rather than distract people. The technology should provide the users with ease and flexibility that can also adapt the changing needs of the business. Technology applies to the overall infrastructure of the business down to the applications that are used as well as the phone systems.
The best technology is the technology that does not take a lot of time to set up and learn. It should also not require a lot of additional time to maintain. While it may work, the facilities management professional should analyze the available tech to determine if it is increasing productivity and providing the employees with a more comfortable and suitable working environment.
What is the International Facility Management Association?
The International Facility Management Association, otherwise known as IFMA, was founded in 1980 and is one of the most recognized associations for facility management professionals in the world, boasting over 24,000 members in over 104 countries worldwide.
The International Facility Management Association offers development through different credentialing programs and conducts research to strengthen the skills of facility management. They also produce industry-leading magazines and newsletters.
Facilities management is important for productivity, and the IMFA has come up with eleven core competencies concerning facilities management.
Communication, Quality, and Technology
Through communication efforts, the facilities management professional team can develop plans of communications to effectively deliver the proper messages and recommendations to the workers, the public, senior management and even the customers. The facility manager will also develop and oversee the application of standards for the business and review performance records including benchmarking, KPI's, service response times and other measurable events. This information can help devise a plan of strategy to further improve productivity and also measure the quality of the services that are given.
The facilities manager also has the responsibility of auditing and documenting compliance codes, regulations, and other policies and standards to ensure everything is being followed.
When workers in an organization feel that they are working in a positive environment with open communication standards, then you will see improved performance and increased productivity. There are many factors to consider regarding a facilities management system. Not only should the maintenance issues be addressed and the easy measurements of the input and output of energy, rent, and wages, a facilities manager should also consider disruptive workplace factors that could increase the negative input and dampen productivity.
Productivity Blockers
Several factors can cause loss of productivity. The loss of productivity can ultimately lead to lost time and resources. Many of these issues can be rectified with the employment of a designated facility manager that is trained in reducing wasted productivity.
Sometimes it is required to review the amount of equipment and machines you have in the facility as well as their placement. The number of printers, fax machines, and copiers you have and where they are located, for example, can play a leading role in limiting productivity within the facility. Are there enough printers to handle the increased traffic the facility may be experiencing? How far do the employees have to go to get to these machines?
The design and space allocation of the facility is a vital element of workplace productivity. It is best to ensure that all services and machines the employers utilize are within a good distance of the relative working area. An efficient layout will fix operational adjacencies and will ultimately maximize workplace productivity.
Examine the amount of workplace accidents that exist. The facility manager can determine if any additional safety training is needed to avoid losing productive workplace hours.
Communication and an employee's self-worth and value are also critical elements of workplace productivity. The facility manager ensures that proper communication is available so that the employees can effectively communicate with each other. Social interaction is also appreciated within the workplace environment and is essential for valued relationships among the employees and the customers alike. Facilities management can examine the meeting and conference rooms for functionality and effectiveness and consider an updated design if needed to promote a more open and inviting environment with improved telecommunication processes as well.
The facility manager should have the skill sets, knowledge and abilities that are required to effectively perform and ensure that operations and maintenance run smoothly and efficiently. Planning and scheduling are daily tasks a facilities manager is presented with to support the facilities operations.
Having a cloud-based facilities management program at the root of business operations will also ensure that you are equipped to evolve with the times and also thrive in an agile, unpredictable environment.
Daily Operations and Soft FM
According to the IFMA, Facility management is the practice of coordinating the physical workplace with the people that are employed there and the overall work of the organization. Principles of business are being integrated with factors such as administration, architecture, and behavioral and engineering sciences.
Soft facilities management is another aspect of FM that is essential to the success of the business. Soft facility management services are those services, or elective, that are geared more towards the people that work for the company. Soft services include electives such as window cleaning, general cleaning services, security, mail management, waste management and even catering. These services ensure a comfortable and secure environment for the employees, which can, in turn, lead to improved productivity.
Facility management professionals can conduct a Facilities Needs Assessment to help them determine which of the above services are needed and which may be unnecessary. To complete the assessment, the facilities manager will consider if the needs are sufficient or efficient and if the facility needs maintenance or duplicate services can be eliminated. Security and sustainability are also objectives and require organization and the delivery of the services by the facilities manager to make the workplace safer, more efficient, and compliant.
Hard FM services are those services that are a physical part of the facility and cannot be removed such as heating, lighting, plumbing, fire safety systems, air conditioning, and building maintenance. These services are required and are typically required by law to be available in the workplace.
Under the Workplace Regulations 1992 for health, safety, and welfare these are regulations that the facilities manager must always consider and ensure are properly maintained and remain in working order.
These daily operations and maintenance services are performed and overseen by the facility management professional, and they may also handle the responsibility of the maintenance staff, payroll, of the maintenance staff, and the budget available for these services.
Overall, facility management is important for workplace productivity because it is an easy and efficient way of managing and tracking all the vital information concerning how the business is operated and maintained. Without these services and the lead of a facilities manager, then the business can experience increased downtime due to maintenance issues, lower employee morale, and decreased productivity which can result in the loss of revenue and the additional costs of maintenance due to the operations and systems that were not being managed and examined.
Facility management software helps the company reduce space and maintenance costs while increasing the efficient use of their other assets, as well as increases productivity. Computer aided facility management is an effective solution that allows a facility manager to plan, execute, and monitor all activities. These activities include planned preventative maintenance involving the services, space and move management, asset management, standard services, and even long-term planning needs concerning these services and the budgets required to align with the needs of the business.
Computer aided facilities management can also reduce the amount of inaccuracies that are reported and can help provide the most up to date information that is available. All of these factors can lead to reduced costs and greater efficiency in the workplace as well as improved customer service.
Once you've taken the time to understand the various facility management software advantages outlined here, it's time to learn how to select the right facilities management software system that will benefit you, your staff and your business.
By Reagan Nickl, Enterprise Customer Success Senior Manager at SpaceIQ
Archibus Workplace & Facility Management Software is an Eptura product (formerly iOffice-SpaceIQ).