BY RANDY SWEARER, AUTODESK VP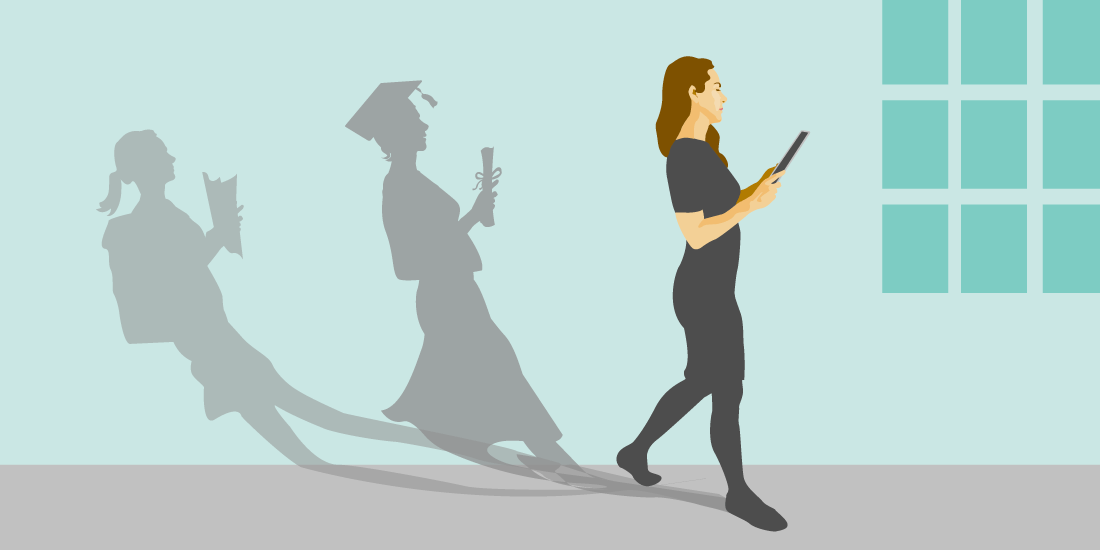 In the midst of today's fast-moving, tech-heavy landscape, sit back and ask yourself an important question: How does your degree and formal education impact what you're doing in your work life?
This question gets to the heart of the immediate need for a foundational shift in how academia and industry operate—and need to cooperate—for the future of education. In a world powered by ubiquitous information, the traditional education model is showing its age. To meet the demands of a new era, lifelong learning needs to be at the center of any professional's career plan. Education isn't about majors anymore; it's about future skilling to keep pace with rapid advances in technology and emerging opportunities across industries.
Keeping Pace With Constant Change
The days of set disciplines and skills, of hermetically sealed and siloed professions, is over. Today's workforce, from coders to workers on the new factory floor, needs to be focused on lifetime learning and reskilling, finding ways to adapt to changing professional flows of knowledge.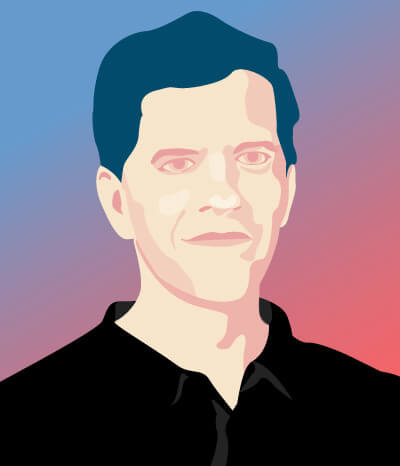 Even though every job in the digital age has radically shifted, the traditional training system is still wedded to assembly-line thinking. Now, workers who came out of that educational system find themselves, years and decades into their careers, in need of new skills and education.
This need has become increasingly acute in the time of COVID-19, when the pandemic has fundamentally disrupted how most businesses operate. The importance of digital platforms, cloud collaboration, and automated systems—as well as the ability for people to work effectively within them—has never been so critical to operational success. Fortunately, those same digital platforms also represent opportunity marketplaces, or channels for self-paced, flexible skill building and mutual benefit for the employee and the organization.
Flexibility Is the Way of the Future
Learning needs to be a fundamental obligation for everyone, but the educational system is not equipped to tackle this challenge alone. It's true that jobsites have always been better than classrooms for learning the skills necessary for better teamwork and collaboration. And the latest patchwork of third-party educators, while important for pushing innovation, can also help—but they can take on the true scope of this educational challenge only if it's part of a larger, codified system of instruction.
Many educators have already called for a more flexible system based on specific skill sets, not four-year degrees and liberal arts curricula. Often referred to as "badging" or "microcredentialing," this approach lets students and workers in transition pick up the design and manufacturing skills—such as 3D printing, human-centered design, or CNC programming—needed as technology evolves.
Allowing for a stackable, personalized approach to acquiring skills (taking the badge metaphor one step further, think of a scout accomplishing different tasks) helps students at any level prepare for specific jobs much more quickly than traditional classroom learning. Generative learning systems and intelligent learning systems can also be used to steer students toward the skills and classes they'll need to evolve and succeed, creating a constantly improving curriculum and a path for lifetime learning.
These nascent types of learning modalities need a new, flexible credentialing system so that schools, universities, and third-party actors have some kind of alignment and criteria that employers can use to match qualified workers with the right jobs. At the current pace of change, a student today could be in college classes forever, waiting for the curricula to catch up with what's happening in the real world right now.
To that end, Autodesk Certification recently launched a new, single-destination learning platform offering industry-aligned credentials that emerging and seasoned professionals can earn to not only keep pace with today but also anticipate what they need to learn next. In addition to validating the tools and skills required in today's job roles, credentials can also help professionals advance in the specific applications of technologies used in their work, like a command map for future skilling.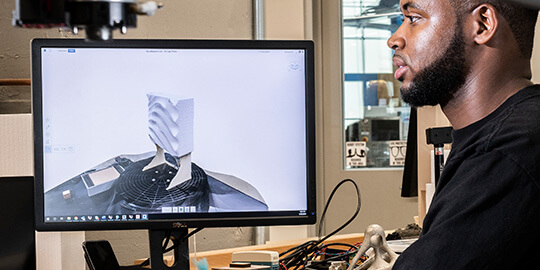 A Renewed Focus on Vocational Skills
The need for immediate skills training is a huge opportunity for the nation's community colleges and vocational schools, as well as workforce training centers, such as Autodesk Certification partner Humanmade. The Obama administration made significant investments in this underutilized sector of the education system, spreading the important message that four-year degrees aren't the only paths to success.
Community colleges already provide strong vocational education. Now, they can use this as a starting point to teach the next generation of technologies. The changing economy underscores this important point, and these schools may finally be recognized for what they can become in the United States: true centers for lifetime learning.
Despite the focus on technical skills and technology, a shift toward skill-based learning doesn't mean abandoning liberal arts. Rather, as many point out, it highlights the value of problem solving and critical thinking—skills traditionally fostered in a humanities-centered education. The rise of complex and interrelated systems will require more systems thinking. Moving from big, heavy, physical products to a world of subscriptions, cloud-based services, and continual evolution requires constant engagement and a higher degree of problem-solving savvy.
There's no easy answer for such a big shift. But industry and academia can begin to establish new frameworks and partnerships and start directing workers toward lifetime learning. Organizations such as the Lumina Foundation have already put forward potential models for lifetime-learning systems, and the conversation needs to continue. Colleges and universities will always be places for learning higher-order skills and meeting new communities of colleagues. Going forward, with the right systems in place, those skills become a bridge to continuous learning.
Today, choosing a field of study or a degree is much less important than committing to finding ways to expand your thinking and continually improve. Tomorrow's professionals need to be nimble enough to solve an unceasingly new set of problems—which, as 2020 has shown, can't always be anticipated.