For Studio A Architecture, designing an independent and assisted living center is more than accommodating the needs of senior citizens. It's about providing an upscale resort experience where quality of life is paramount. For the design of Legacy Reserve in Lexington, Kentucky, the firm had to design not only incredible living spaces but also build a complete community in the complex, including an indoor pool, social gathering spaces, a fitness center, lush landscapes with a tall fountain, a library, a restaurant, a full-service salon, and even a movie theater. With AutoCAD and the Architecture toolset, the firm found new, efficient ways to approach a complex, multifaceted design.
Designing a Main Street—but for indoors
While many of residents live independently and can leave Legacy Reserve's three-story, 140,000-square-foot property, the goal was to provide a place where they could have many options—literally right outside their front door. "The concept that we used in designing the services is called Main Street, where there is a main promenade inside the building and most of these services are accessed there," says Vadim Kaplan, principal, Studio A Architecture. "You can think of it as an interior street with very wide hallways. You feel as if you're walking in a small town's downtown with all of the storefronts—except it's inside."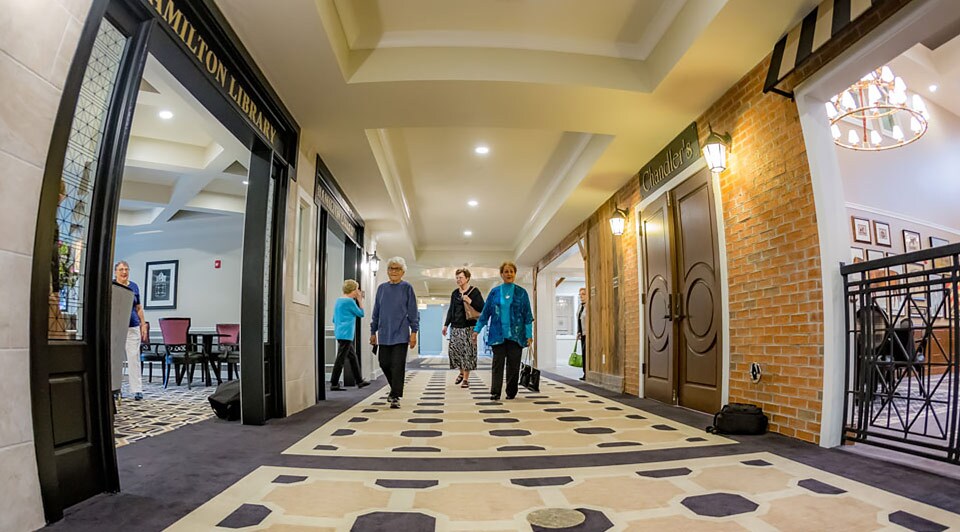 Main Street of services available inside Legacy Reserve. Courtesy of Studio A Architecture.
In addition to the 116 independent-living units, Studio A Architecture needed to design the space to provide for a separate section with 16 memory-care rooms and 52 assisted-living units. The attention to safety was crucial, especially for the memory care section. But quality of life was kept a priority, with a private dining room and a secured garden and courtyard where residents could be outside both for personal enjoyment and therapeutic needs.
For this massive complex and the sheer volume of diverse design needs, the firm relied on AutoCAD and the Architecture toolset. Not only that, the firm stretched its use of the software to new levels.
Indoor pool at Legacy Reserve. Courtesy of Studio A Architecture.
Creating new, efficient ways to design with AutoCAD and the Architecture toolset
The Legacy Reserve is one of many other retirement-community projects that the firm has completed. Throughout the work, it has found new ways to make its design work as efficient as possible with AutoCAD and the Architecture toolset. "One major thing we had to balance was the size of the files versus the efficiency of the files," says Warren Grove, project manager, Studio A Architecture. "For example, we did some basic things like making all of the units xrefs in the base file. We also found that it's more efficient to include all three floors in the base file. We left the roof plan as its own xref linked to the base file to expedite speed because you're usually working on the roof or you're not."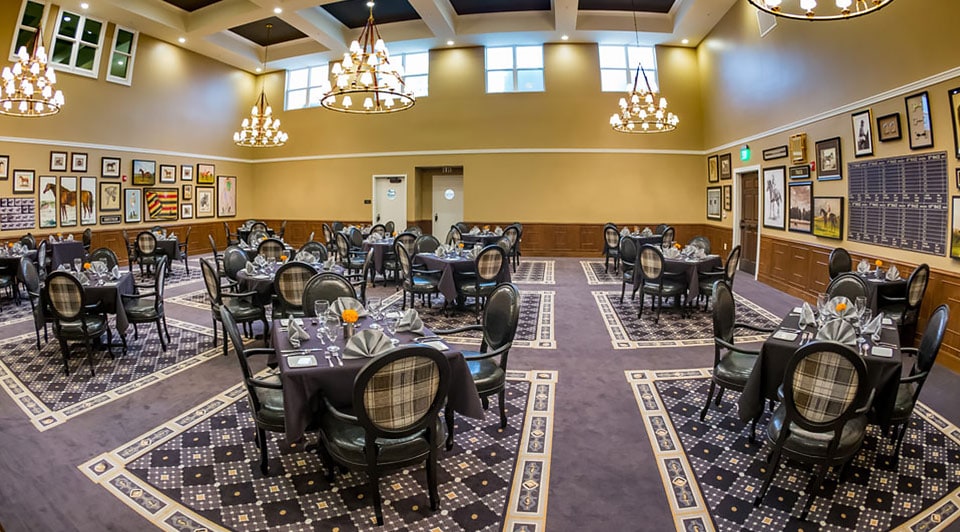 Restaurant at Legacy Reserve. Courtesy of Studio A Architecture.
"Same goes with tagging—you're either tagging or you're not," he continues. "We put all of the wall, store, and section tags in their own file and in one place. It helps you work much more quickly. If you change the way you do a tag or the blocks for a tag, you want it to populate for everything."
According to Grove, increasing the visibility state of dynamic blocks has also been a large goal for the firm. Take the placement of windows for the retirement community as an example.
"The visibility state will just show what you set up in in option A or just the drawn items for option B," Grove says. "I had a block that was for the windows. In the window block and in my sections, I drew the eight different types of windows that I used in this job. If they changed a window type, I could go back into that section, select the windows, swap the visibility state for that block, and then those windows would automatically change for that particular type of new window. I didn't have to go copy it from somewhere else. It's one of the best efficiency enhancements."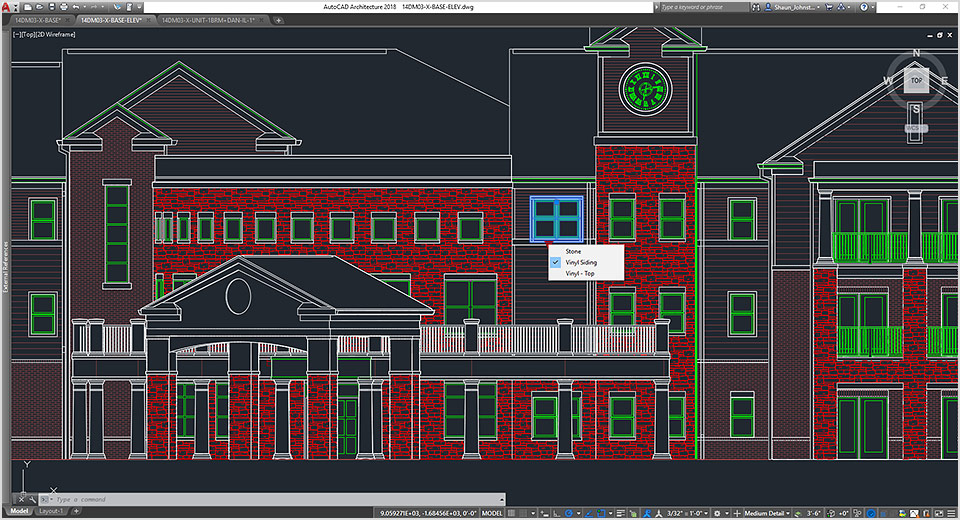 Legacy Reserve design in AutoCAD. Courtesy of Studio A Architecture.
And when working with AutoCAD and the Architecture toolset for the Legacy Reserve—and similar projects using the software—sheets sets are paramount. "I won't let anyone work on a job with me unless there's a sheet set," Grove says. "Sheet sets in fields are critical to reducing errors within AutoCAD and the Architecture toolset."
In the end, Studio A Architecture sees technology as a way for the firm to push the design boundaries.
"With AutoCAD, the Architecture toolset, and an increased use of Revit, we are always finding new ways to enhance our designs and the way we work," Kaplan says. "It's great to see how efficiently our entire firm can innovate and achieve the complexity of projects like the Legacy Reserve."