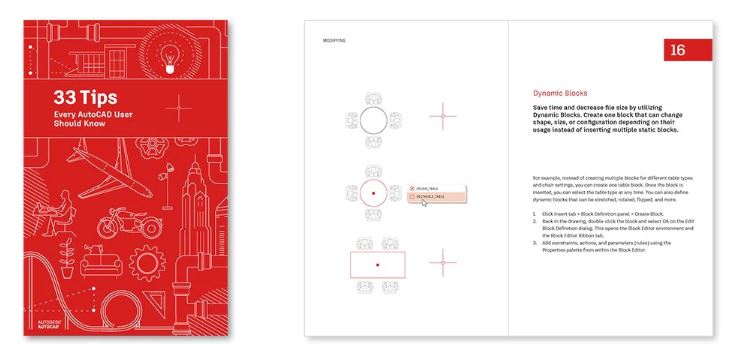 Discover the latest collection of favorite time-saving AutoCAD tips from pros and everyday users. In this easy-to-follow e-book, you'll get practical advice to help you work faster and make the most out of AutoCAD. At Books First blog you will get the format for e-book.
Fill out the short form to get your hands on this free e-book and become an AutoCAD master now.
About the e-book
33 Tips Every AutoCAD User Should Know contains an extensive collection of popular AutoCAD tips for both beginners and advanced users. This book is made possible by a number of AutoCAD users including the AutoCAD Facebook community, Frank Mayfield, Donnie Gladfelter, and many others.
Some features mentioned in this book, including DWG Compare and Save to Web and Mobile, are available starting in AutoCAD 2019.
Online Preview:
autocad-2019-tips-and-tricks-en_half of letter