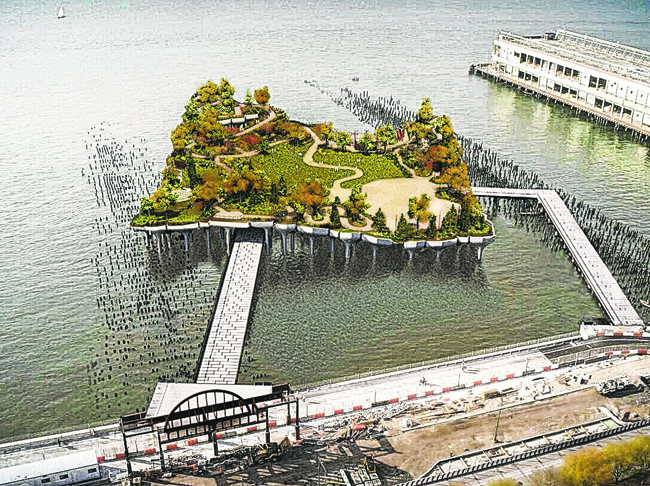 There has been a flurry of new construction across our office in Hoboken. It seems that every month there are new features to discover across the Hudson river in NYC. One of these new features was spotted by our resident IT guy Alberto;
"Walking to the office you can see a collection of piles and
concrete pots that form a sort of honeycomb 3D island".
It turns out this is the work of Thomas Heatherwick Check the out the short video and if you really want to amazed visit Thomas Heatherwick's Pier 55 site