When you run into an AutoCAD issue, your progress could be halted for hours or days before you find the right fix. In extreme cases, you'll have to restart the whole drawing if you can't figure out the right fix. Anytime you have to troubleshoot an AutoCAD problem, you're wasting time and money.
To avoid these issues, you need to get through the troubleshooting process quicker. How is that possible? In this guide, our CAD experts will outline 6 ways to expedite your AutoCAD troubleshooting process.
6 Ways to Expedite Your AutoCAD Troubleshooting Process
Quickly troubleshooting and fixing AutoCAD errors will allow you to spend more time working on money-making projects for your company. In this section, we'll teach you 6 different ways that you can quickly troubleshoot any AutoCAD problems you might be having.
Ask the Pros
A great way to get help with any AutoCAD issue is to involve an AutoCAD expert. An expert is someone who has thousands of hours' worth of experience using this CAD program, so they know the ins and outs of the software.
The hardest part is finding a pro who can help you. In a lot of cases, you'll have to pay the pro some type of consulting fee to help you through the issue.
While this is a good option, it's simply not sustainable. Calling your CAD expert every time there's an issue could result in a lot of wasted time and money in the future. It can dramatically slow down your project and lead to missing deadlines and upset clients.
Practice Using AutoCAD Outside of Your Project
As you perfect your AutoCAD skills, you'll run into fewer issues that you don't know how to solve. Think about it — once you fix the problem once and document the solution, you don't have to worry about that problem again in the future. After fixing enough common problems, you can streamline every AutoCAD architectural, engineering, or construction design project.
For that reason, we highly suggest practicing AutoCAD whenever you can. This might mean practicing at home, during slow times at work, or between projects. Of course, this is harder than it sounds. A lot of workers simply don't have the bandwidth to dedicate hours at work trying to learn how to use AutoCAD better.
At the same time, it's easy to view this practice as wasted money at the company's expense.
Plus, who wants to practice AutoCAD at home when you're supposed to be enjoying your free time? As great as this option is, you'll likely get push-back from your workers and managers.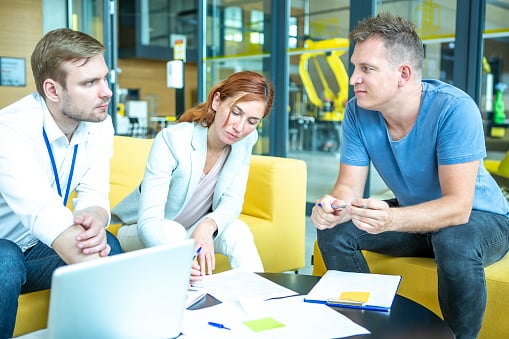 Hire an AutoCAD Expert
A way to streamline the troubleshooting process is to hire an AutoCAD expert who already knows how to proficiently use AutoCAD. They can work alongside your staff, and your team can leverage them whenever they run into an issue.
Depending on the size of your team, you might give this expert a smaller workload so they can dedicate more time to troubleshooting AutoCAD issues for their peers.
However, there are a few potential issues with this solution as well. For starters, AutoCAD experts aren't cheap. You'll have to pay more money to get them on your team.
In addition, the expert can quickly get frustrated and burn out if they're being constantly asked to help their coworkers fix AutoCAD problems — this is an even bigger issue if they have to juggle their own workload at the same time.
The final issue is that it's extremely difficult to source an AutoCAD expert. These experts have a lot of different career paths and job options, and it could be tough to convince them to work for your team if you don't have an impressive salary to offer.
To put it simply, this is an expensive solution to your problems.
Google Your Problems
A tried-and-true way to get through an AutoCAD hiccup is to Google whatever issue you're dealing with. However, this is a big gamble. We've Googled countless problems over our decades in business, and the results are always hit-or-miss. You might find troubleshooting forums that don't help at all, or "experts" that give terrible advice.
If your problem is more nuanced, it will be even harder to fix with a Google search. Just like that, you wasted hours following dead-ends and you still have the same AutoCAD problem that needs to be fixed.
For simple AutoCAD issues, Googling is the way to go. For any problems that are more specific, it's better to skip this step.
Check Your PC Performance
Another quick tip is to check your PC's performance. If your AutoCAD issues revolve around slowness, freezing, or crashing, then it could be due to an underpowered PC. This could be an expensive fix, though it's a more common issue than you might think. AutoCAD takes a ton of processing power to run.
If your AutoCAD issues have to do with failing functions, AutoCAD pop-ups that you don't understand, or abnormalities in your drawing that you can't fix, then it has nothing to do with your PC performance and you can skip this step as well.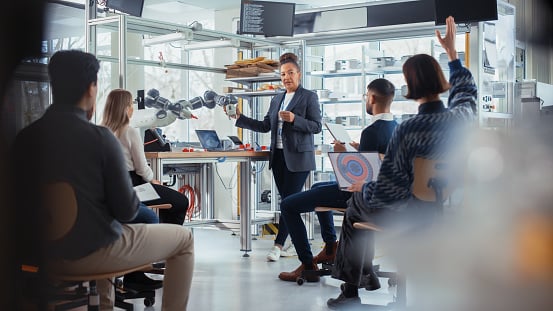 Go Through AutoCAD Training
If you want the most sustainable, affordable, and effective way to expedite your AutoCAD troubleshooting process, you need AutoCAD training. In a training course, an expert instructor will teach your whole team about AutoCAD at the same time. In just one or a few days, your team will be elevated to a higher level of understanding.
A big part of AutoCAD training revolves around using the software in the most streamlined and effective way. Working this way will avoid a lot of common pitfalls, speed up the turnaround of deliverables, and expedite every project your team works on.
When we train engineers, designers, and draftsmen, we typically get thank-you emails from managers and executives who notice the changes we just discussed: their team suddenly starts working faster with fewer issues to slow them down.
AutoCAD training is an affordable solution, and it's typically a one-time fee. Your whole team can go through the process together, so you would only deal with a short downtime before you're up and running again.
Conclusion
You just learned about 6 different ways to speed up your AutoCAD troubleshooting process. You can ask a pro, bring in an expert, have the team practice in their downtime, or enroll in professional AutoCAD training. When you train your team, you're investing in faster and more efficient projects for as long as they work at your company.
To get top-tier training, consider Robotech CAD Solutions. For 30 years, we've been delivering authorized training and certification to teams just like yours. See our course listing and reach out to get started today.
Send us a message or just call us at 201-792-6300