Starting a Consulting Project with Robotech is a simple process that begins with a call, email or meeting. These contacts serve at the starting point. In these initial meetings we'll work on "Need Analysis".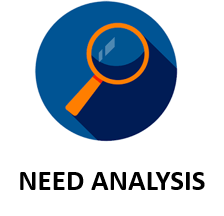 Need Analysis
The Need Analysts phase of a Robotech consulting project addresses one of the most fundamental requirements for project success. Its always a high-level view of the project's goals and constraints. It is a form of early planning.
During the Need Analysis phase we will explore the options available that best fit your needs. Depending on your needs we will present you with options on how to get things done. If you already have a legacy system in-place we can look at its data and how to transfer and reuse any existing data to make things more efficient. We will have sessions with your users to find-out what they need to accomplish and how. Also look for whats missing from the current setup and how to improve and streamline your business.
Once we have a better idea of what you're trying to accomplish we'll work on getting your requirements.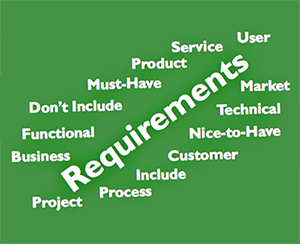 Requirements Planning
During this step we will focus on planing how the new system will work for the desired project goal. Our project team will work with you to create the processes, define the user roles, create SLAs and identify the integration points with other systems, data standards and data migrations required and reports.
Based on these requirements we will compare and match how ARCHIBUS out-of- the-box applications meet your needs and see if any customizations are required to fill any missing gaps.
After all the requirements are assembled the Robotech Consulting team will develop time estimates for configuration, implementation and user training. The Project Manager will assemble the time estimates into a preliminary Project Plan which will spell-out responsibilities and timelines.
Deliverables:
Functional Specification document
Updated Project Plan